New design. New apps for Android, iOS and Windows PC
Simple and modern user interface with white and dark theme.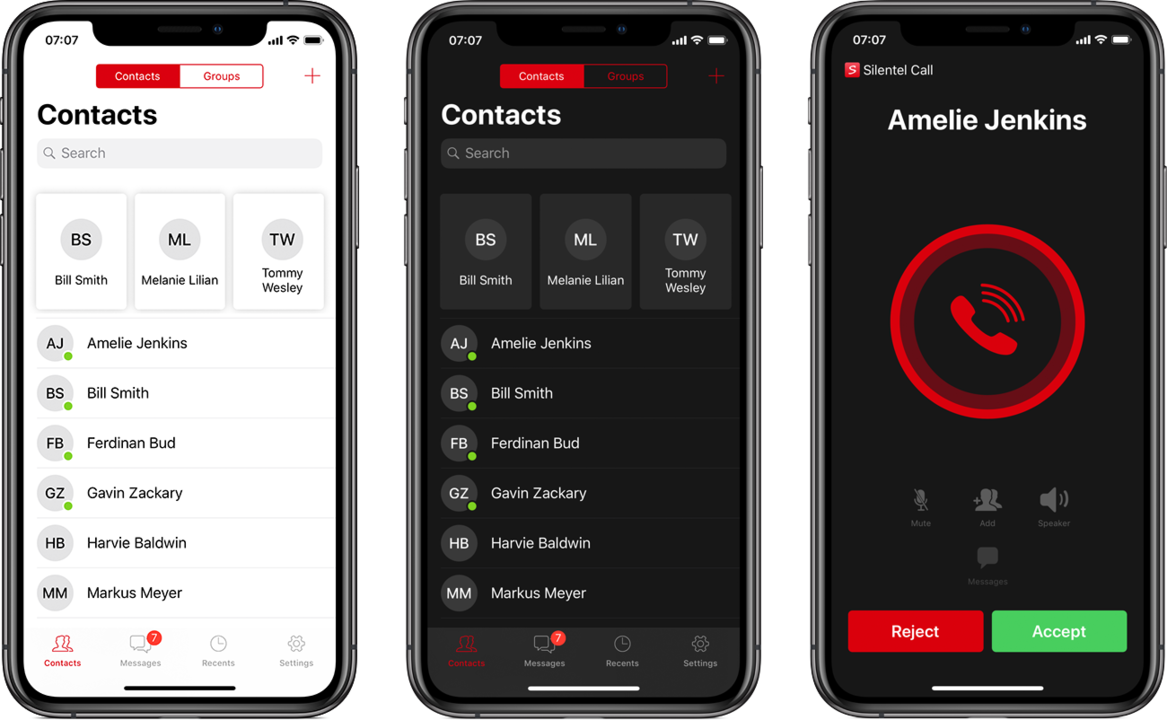 Group chat messaging
Silentel 7 brings secure messaging within user defined groups. Together with secure conference it provides complex communication system for teams.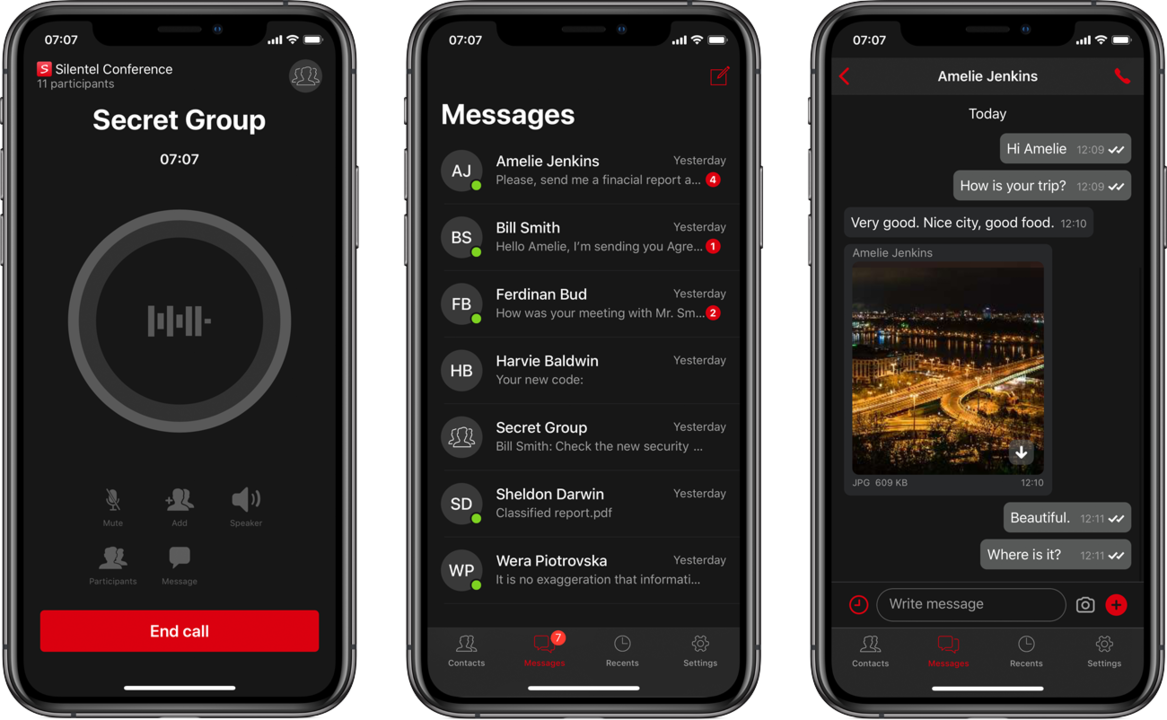 What else is new in Silentel 7?
Users can create and manage groups for conference and group chat communication
File attachments preview
Improved contact list, possibility to add contacts info favourites
Improved list of recent events
More reliable and improved audio quality during calls and conferences
And many other improvements